Summit Log & Timber Homes are your latewood experts
At Summit Log and Timber Homes, we are experts in the use of Latewood. This incredible surface finish is achieved by employing a specialized water process to peel the logs. What remains is the work of Mother Nature–the natural character of each and every tree, displaying beautiful features such as knots, burls and root bases/flares.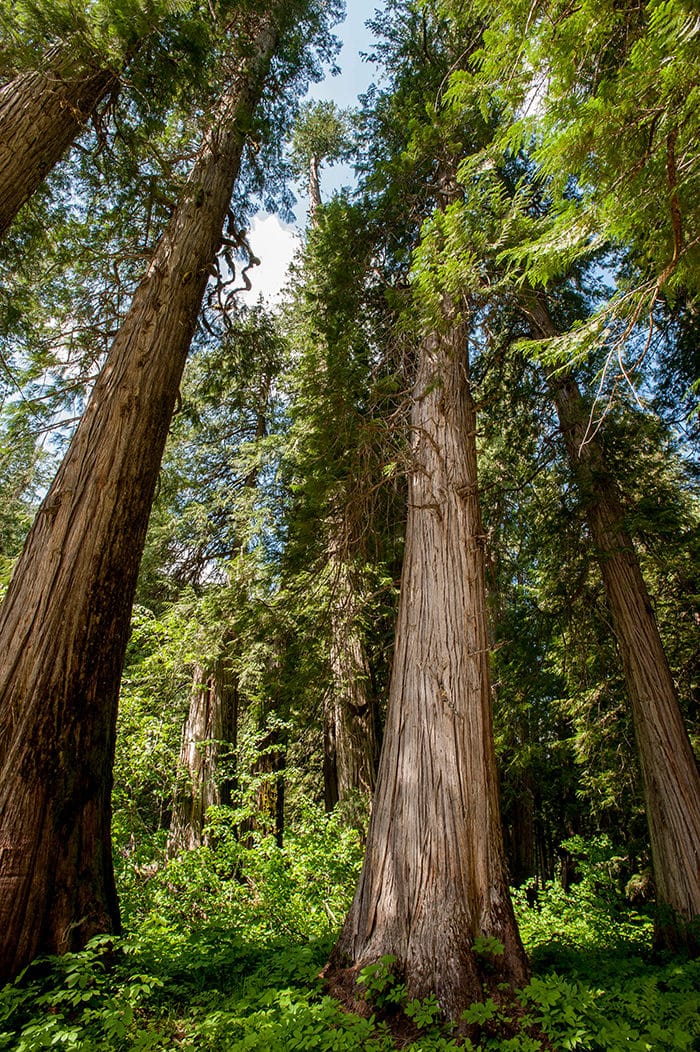 Harvest
Logs are selectively harvested local to our log yard in Parksville, B.C. on Vancouver Island in Canada. We work with Western Red Cedar and Douglas Fir.
Before any trees are felled we carefully select each and every tree for its beauty, character and the structural aspects required for each individual project.
Some considerations are:
Size
Taper
Length
Character—knots, burls, compression wood, flares, curves/bends, branch features, etc.
The Western Red Cedar trees are cut close to the ground, to keep as much flare as possible.
Our loggers uses special care to ensure the logs arrive unmarred and in pristine shape.
In many cases, we invite the client to ride along with us and watch the process of how the logs begin their journey.
Vancouver Island is renowned for its lush forests of Western Red Cedar and Douglas Fir—specifically their consistent straightness and length.
The use of second-growth trees will be available and affordable for years to come.
Latewood requires second-growth trees due to their greater density, which is necessary for the water-peeling process.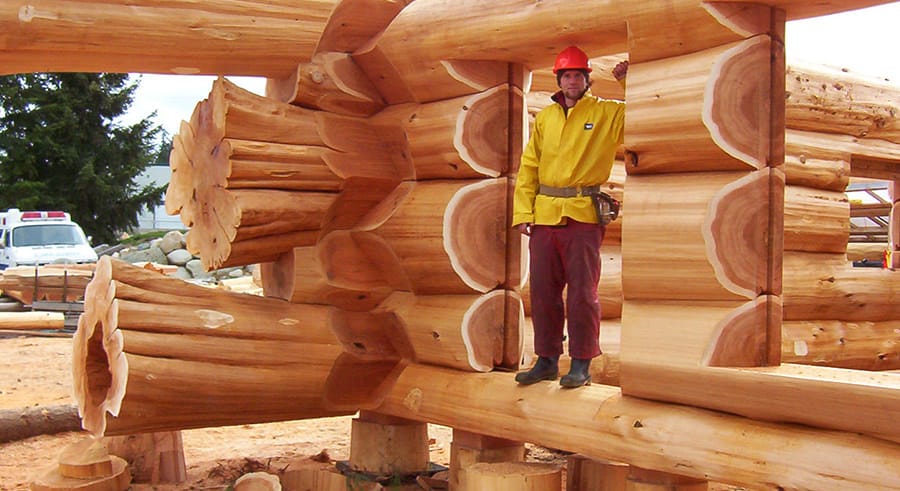 Flares & Staggered Ends at Corners
Display the natural beauty of each tree by incorporating corners with flares and staggered ends. These beautiful and dramatic corners are a focal point for any house and can help create a handsome and inviting outdoor sitting or entertaining area. (Shown: Western Red Cedar)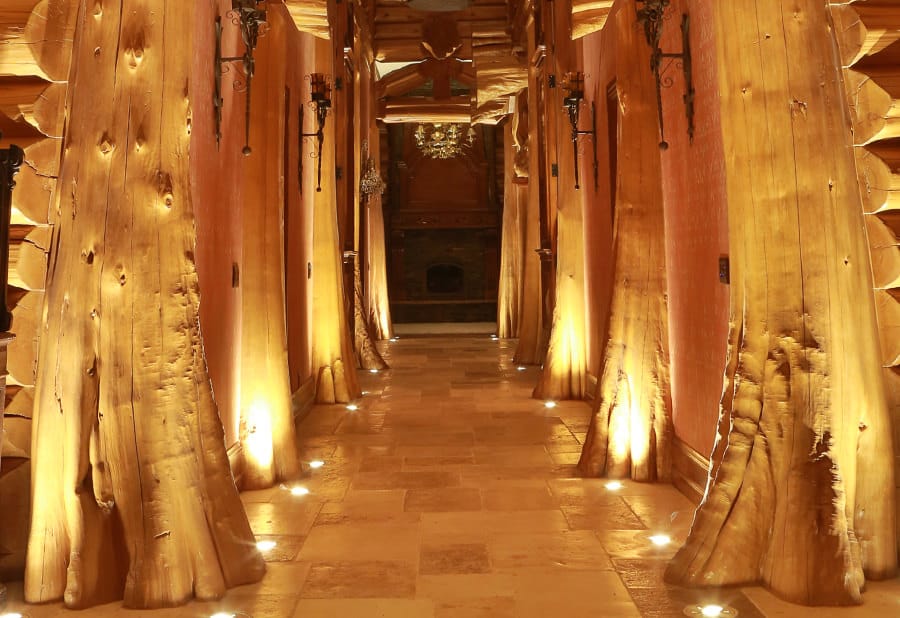 Flared-Bottom Posts Displaying Knots & Compression Wood/Ripples
Flared-bottom posts retain the original shape of each tree and provide visual interest indoors. Compression ripples help tell the story of a tree's life and are evidence of the tree buckling under its own weight as it grows. (Shown: Western Red Cedar)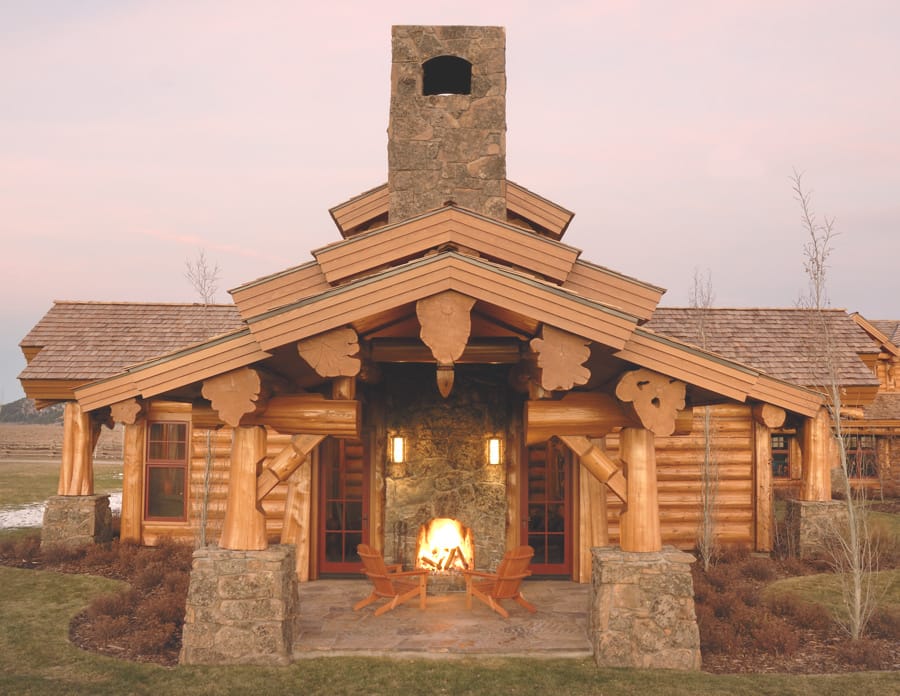 Flared Ends to Adorn Roof
Make a grand statement by accentuating the stunning architecture and craftsmanship of your home with flared ends for ridge beams and purlins. (Shown: Western Red Cedar)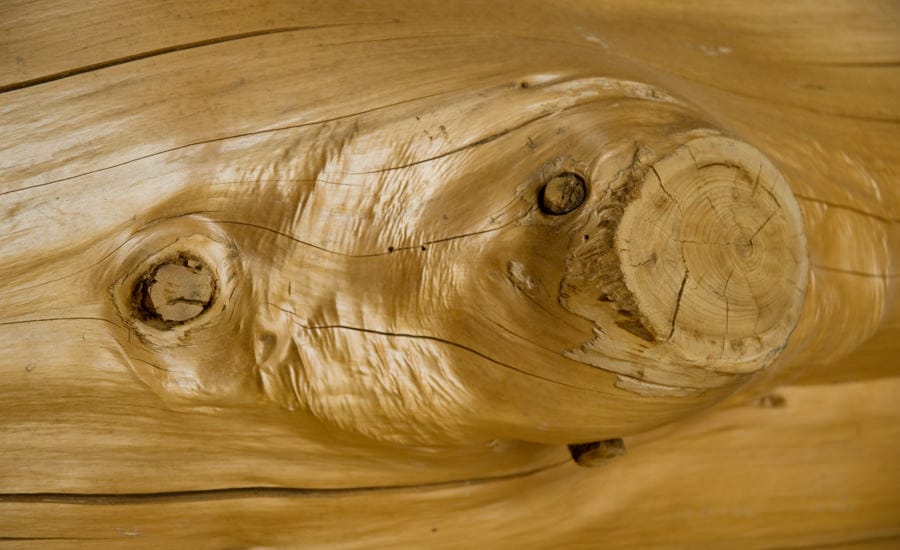 Preserve the Natural Beauty of Each and Every Tree
Our water-peeling process preserves all of the natural beauty of each and every tree by keeping the satiny smooth finish of the cambium layer intact. Through this special technique, each tree is also able to retain its true shape and distinct organic characteristics. (Shown: Western Red Cedar)
The log home package with the "Latewood" finished we purchased was fantastic! Many people refer to our home as "the home with the beautiful logs". My wife and I could not be more pleased with your craftsmanship, the design process, and the building of our home. We recommend you to everyone. Thanks again,

Kalli and Kade - Huntsman, M.D.