Testimonials
See what our clients are saying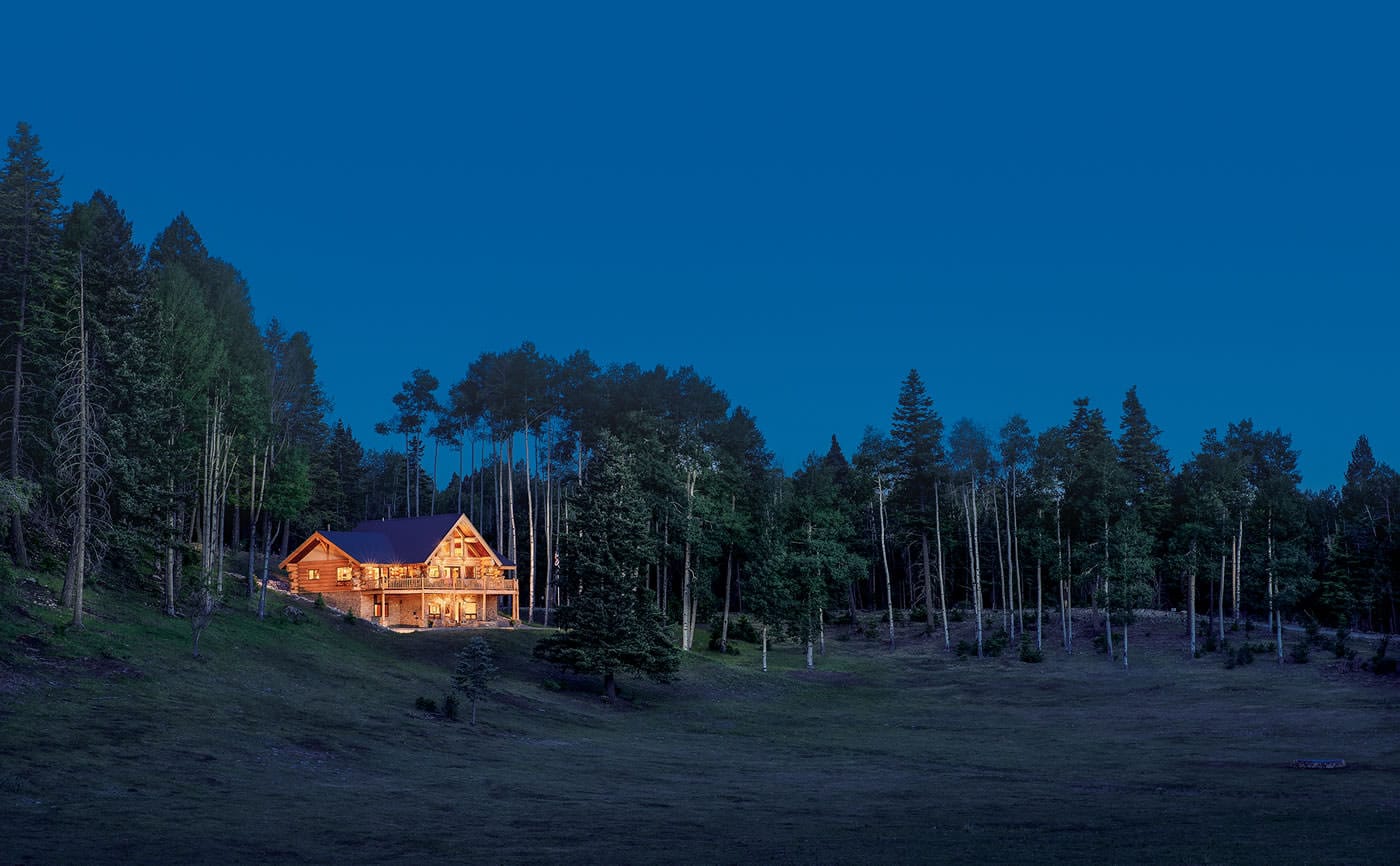 Dear Robert and Staff:
Elissa and I would like to thank you and your staff for all of the help you provided enabling us to get into our dream home. We knew we wanted a timber frame home but struggled to find the right company to assist us. Once we found you and your company, we discovered that we found our match. You and your staff made this process simple and easy for the both of us. Any idea that we had, you seemed to make it happen quickly and exactly as it was in our mind. Truly an amazing and enjoyable process.
We were so excited when the logs arrived. We actually drove over to a nearby town where we happened to discover the truck was sitting at the hotel. We could not wait to see the size of the timbers and were struck with the looks, quality and craftsmanship of the wood. Most amazingly was how Keith made the very complex process look so simple. He and our crew had the house assembled in only four days. Amazing!
We are still in the process of completing the house, but it is ahead of schedule and looking as beautiful as the plans promised. Again, thank you!
Larry and Elissa
Colver, PA
Robert,
We are very happy with our log home and Summit. It turned out great and is all that we could hope for. Everyone who sees it is very impressed. We would be happy to be a reference anytime or to show prospective owners how ours came out.
Thanks again for your help. It was a simple and pleasant process with a fabulous finished product.
James & Ellen King,
New Mexico
Dear Summit,
From the beginning, we knew that we wanted a log home. A real honest to goodness log home. We have built buildings and we have built houses, but this was different. We had to trust our contractor, Wes Housler and his team to realize our dream. Log homes are beautiful. They are majestic. Wes took us to our first Summit Log and Timber Home and we were immediately in awe of the quality and craftsmanship of their product. Actually, product isn't even the right word to describe the breathtaking logs that we were seeing. The logs were placed perfectly and coupled with the artistry of Wes and his building crew, we knew we had found the absolute best combination of our log company and our builder.
With Summit chosen, we began a relationship with Robert Lockerby, the owner. We had originally chosen a stock floor plan that was reversed with our chosen building site in mind. Every step of the way, Robert was patient and understanding with our thoughts and goals. His suggestions far exceeded our original vision and soon we made many changes to the floor plan, thus creating our custom layout that we ultimately were able to watch become a reality. Every step of the way was a pleasurable process. We were in contact constantly and Robert sent us assembly pictures at their yard before the actual on site build. WOW! Have you really looked at the hand picked logs that became our home? Once the logs were in New Mexico, it was just such a well choreographed and amazing sight to see! We cannot say enough about Robert and his team at Summit Log and Timber Homes. Their integrity is echoed in every possible communication from start to finish. Even almost three years later, the relationship is something we share fondly with everyone who walks into our home for the first time.
At the site every day, with us and often on our behalf, was Wes. He took this magnificent Summit log home and made it ours. I often say that Wes is not simply a builder, but the creator of the dream we never knew we had. We trusted him from the very beginning and I oftentimes found myself saying to him, "Use your best judgment." "Create what you think I will like." Or better yet, "Surprise me!" I was never ever disappointed. In fact, I was enthralled. We would fly in and that hand drawn leaf motif that divided the floor was created with me simply saying, "All I know for sure is that I do not want a hard edge to the wood floor and the tile. I am envisioning something more on the lines of a lazy river, maybe?" That is all it took. As the interior progressed it was just such a joy to watch the entire team at Housler Construction utilizing their talents in so many unique ways! There are so many examples like that throughout our home that make it so special to us!
And so, this is our story. We are very blessed that we are able to fly out often and enjoy our beautiful home in the Land of Enchantment. It goes without saying that the relationships that we have built along the way have been lifelong and special. Every single individual that we have met along the journey has had an impact on realizing this dream with us and we are just so thankful.
Sincerely,
Charlene J. Wyatt
When we decided to build our cabin, we did some research to locate a log home company with a very good reputation. Our builder, Wes Housler, recommended Summit Log & Timber Homes. We took a look at some of their cabins and homes in our area and decided to go with them. Robert Lockerby worked with us, to help us design the cabin we always desired.
The log package arrived last spring 2014 and the cabin is now well under construction. We are amazed at the craftsmanship from Summit. The cabin is simply beautiful; everything about it has exceeded our expectations. The drawings and renderings can't convey how nice the cabin is. The woodwork and attention to detail make the cabin a work of art. We can't wait until it's finished.
Raymond and Kathy Palacios

Hey Tim,
Hope you're well. We moved into our home last Nov 18th. It took Tom about a year from the time he broke ground to finish. I think it would have gone faster if it wasn't for the fact that it snowed constantly that winter. The other reason it took so long was because Tom was a perfectionist and did a great job. Tom and his team liked it so much here that I finally had to tell him he was done and throw him out. Ha ha, our house is just so beautiful.
I love it here so much I never want to go out. I have dreamt of this house for 37 years now and it came out even better than I could have ever imagined.
The way you designed it, plus the logs are so big and gorgeous, the stairway is so cool. The stain looks great. We are so happy with the inside light and natural color, and the outside is the most beautiful golden color, it looks so good with the green windows and doors.
People are always telling us how much they like the house, strangers stop and look, and very often I catch people in their cars, stopped and photographing it.
Our friends and relatives are shocked when they come over, I think they thought we were building some kind of log shack. I'm so glad we took the leap and built something so unique.
We have now been through all the seasons and have had no surprises and enjoyed every day here. The house looks so amazing in the summer, or with all the snow and xmas decorations or surrounded by all the colored leaves. Everyone in this community hints that they would love to see the inside, and I barely know them. I could honestly charge admission.
We will send you some pictures soon. Thanks again for everything, you all did a great job, it's just perfect.
Merry Christmas,
Phyllis
Tim Miller,
We wanted to thank you and Summit Log and Timber Homes for making our log home purchase fun and easy. We gave you our budget, needs, and our expectations. We are COMPLETELY satisfied, especially with the quality of the logs. They look GREAT!
Late one afternoon, we received a call saying, "Check your email." We had our first log home pictures!!!! We saw our foundation....then our 1st course of logs, our 2nd course of logs, our 3rd, 4th, 5th and so on ....the excitement continued as more pictures arrived... Next we saw our windows, doors, and finally our electrical openings. We had the opportunity to watch our entire house being erected in your log yard from over 3,000 miles away. We became addicted to checking our email every night. Talk about making us feel SECURE. Tim, you promised we would love this experience and you certainly delivered
After receiving our logs to our property, Keith (Summit's Project Supervisor) came to oversee the project with our crew and helped erect our house in 3 days. 3 DAYS!!! Keith was AWESOME and EXTREMELY knowledgeable at his job. We highly recommend him. Prior to departing, Keith spent half a day giving our crew final instructions to make sure the work went according to plan. He made it very CLEAR that he was available for any questions and would be happy to help in any way. It goes to show you everybody in this company goes the EXTRA mile.
Tim, there are several things that have set you and your company apart but the most important one is that you CARE!!! Anytime we had a question, you ALWAYS were available to assist us. Because of this, we will always stand behind you and your company. Summit Log and Timber Homes is #1 in product, professionalism, and reputation.
Our family is happy, excited, and enjoying our new home. From our first initial call to Summit Log and Timber Homes as prospective log home owners to becoming friends, you have DELIVERED 100% on everything.
Thank You - Tim, Keith, and Summit Log and Timber Homes,
The Gehringer's

Dear Tim,
I just wanted to tell you how lovely the logs are. They were able to get a lot of house stacked today. Things are looking great. But we will miss work here the next two days because of frigid temperatures. So hopefully Monday and Tuesday will be nice and we'll get the log stacking finished then. Keith, the on-site tech rep is wonderful and I hope to see him again when you build another log home in Indiana. Thank you again for everything, I'll send pictures to you.
Cristine Davis
Mr. Lockerby is in our opinion a model of the honest and hardworking enterpriser. He answered our many emails in very short notice, understood our problems, the price of the house was negotiated fairly until mutual satisfaction, and -what is probably most important - every single word of the contract was delivered in the way and in the time frames we agreed to.
Since we live in Europe, we were a little bit concerned how our cooperation by e-mails would work, but were amazed with every single step. Even until today we did not meet Robert in person, but we trusted him with the biggest financial investment in our lives. It seems funny, that we have never bought anything on the internet, not even a single book, but the house we did.
Almost every day people come to our property admiring the beautiful logs and craftsmanship.
Sonja Kralj Bervar and Mitja Bervar,
Ljubljana, Slovenia, Europe
Dear Robert,
It is still hard to believe that from three pieces of typing paper with hand drawn house plans on them, we have the beginnings of a beautiful log home. After dreaming of a log home for many years and attending log home shows and talking to several other companies we are so glad that we finally found your company to help us construct our home.
Your help and guidance has been great and Mike, (the supervisor that came with the home), was very knowledgeable and easy to work with. He had patience and explained each step to us, and at one time it seemed like an international work site with all the different accents on the job site.
Our log home has been very popular with many visitors stopping to view its beauty, all including us cannot wait to see the finished product.
Thank you again,
Sincerely,
George & Helen Machtolff
Robert,
In a world of so much mediocrity with little pride in one's work, Summit has exceeded my expectations. In construction, it is all about people and relationships, and I should also complement Dave Jardine, your onsite supervisor and your consultants Jay Adams and Cyril Courtois who contributed immensely to the success of the project.
Summit helped to make a challenging project manageable with professional and responsive service. When issues arose there was always a willingness to find a solution. When field conditions required corrections, changes were made…even at your expense.
The quality of the logs and work product is superior; treatment, finishing, cuts, and fitting of the logs are all a work of art and a credit to the men behind the chainsaws.
We are proud of the result and know that it will be enjoyed by our guests in the coming years.
Congratulations on a job well done!
Rick Kerr,
Twin Bridges, CA
Dear Robert Lockerby and Staff,
Tom and I would like to thank you and your staff for the most beautiful home we have ever seen. We have been planning this home for many years before finding your company in Log Home Living Magazine. Your crew was the most helpful and professional staff we have ever worked with.
We could not believe the size of the logs and the beautiful craftsmanship that went into each one as they were craned off the trucks. The Forman, which was sent along with our home to reassemble, was amazing. We again could not thank him enough. It was such a pleasure having him here and our staff could not get over how professional he was and how much knowledge he had of his job.
We can not thank you enough for the amazing home that you built our family. Robert, you were so dedicated to all our questions and concerns. All your help made our dream home a reality Tom and I would highly recommend Summit Log and Timber Homes to anyone; please use our home and names as references. Many thanks to Gemma and crew of Cad Design. Also special thanks to Andy and Lisa Johnson for giving us time to let us visit there home. Thank you again!
Sincerely,
Thomas R. & MaryAnn B.,
Belchertown Ma.
Hi Tim,
The cabin looks awesome!! Of course you may show it to any customers - our builder, Scott Taggart said it was a pleasure working with the crew you sent down when it was assembled. We are very happy with the way it looks!
Thanks,
Carrie S.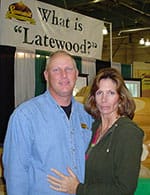 We are so very blessed and happy with our log package! It is even more beautiful than we dreamed. Thank you so very much for everything you guys have done for us. We will send you pictures as we build!
Sincerely,
Jim & Diana,
Pollack Pines, CA
Mr. Robert Lockerby,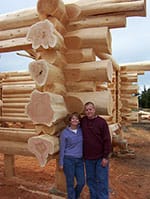 When my wife Lisa and I decided that we wanted to build our "dream" home, we wanted a log home builder that could meet our highest expectations and standards. We spent three years researching and traveling around the United States and Canada finding a company that we thought could deliver the results we desired. We found exactly that in Summit Log and Timber Homes. I am most pleased with their product and customer service. Having been in the custom home business for many years, I know excellent craftsmanship when I see it. Robert continually kept us updated with the process via email and photos. The architect recommended by Robert, located in Canada, made the process remarkably simple, even though we were a thousand miles apart. I am very proud to be associated with this company and look forward to representing them in Arizona. I would highly recommend their product.
Sincerely,
Andy Johnson,
Pinetop, AZ
Dear Mr. Lockerby,
The log home package with the "Latewood" finished we purchased was fantastic! In the area around Scofield, Utah where we chose to build, we have comments daily about the beauty of the logs. Many people refer to our home as "the home with the beautiful logs". My wife and I could not be more pleased with your craftsmanship, the design process, and the building of our home. We recommend you to everyone. As you know, we have enjoyed working with you,and we are now going to be repeat customers, with a large Post and Beam garage to complement the log home. We are grateful that we chose Summit Log and Timber Homes as you have exceeded our expectations in every way. We can't wait to see the Post and Beam garage started.
Sincerely,
Kalli and Kade,
Huntsman, M.D.
Robert and Tim,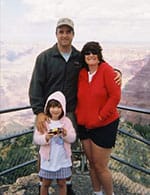 I am writing to let you know what I think of your product and company. As you know I am a general contractor and have experience with several other log home manufacturers as well as Summit Log and Timber Homes. I found your package to go together easier and faster, and simpler to integrate standard construction materials. You do more prep work than other log home companies making my part of the job go smooth. We built our own beautiful Summit Log and Timber Home 2 years ago and enjoy it thoroughly. In our area we experience cold winters and hot summers, but our home is always comfortable, and our energy bills are low compared to our neighbors. You both are always helpful and honest. I'm proud to be associated with such a reputable company.
Mark Kaminsky

Dear Robert,
Our log home started out as a dream last year and is now nearing completion. Its beauty and workmanship have definitely exceeded our expectations. Seeing the pictures as the logs were being assembled in Canada did not do justice to the final product. I want to commend and thank your craftsman for the excellent workmanship not only in the construction but in the re-assembly in Red River, New Mexico. We are pleased and amazed at the quality of work that can be accomplished with massive logs and chain saws.
Thanks for the assistance throughout the whole building process and following up afterwards. We'd recommend Summit Log and Timber Homes to anyone. Please use our names as references.
Very truly yours,
Roger P. Balog
Robert,
I'm really excited with your latewood log package! I have been building log homes since 1992 and this is the best and most impressive log package we have ever put together. My employees and I were surprised how Massive the logs were and how well they fit together. I would recommend your company to everyone who is building a log home.
Thanks again,
Ryan Turner,
(Red Wolf Construction)
Dear Mr. Lockerby,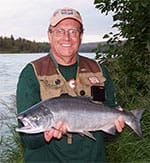 Ever since I was a child vacationing in northern Wisconsin, I have dreamed of someday owning my own log home. Many years have come and gone, but my dream and resolve continued. For the past ten years I have studied log home companies, log home designs, and differences between handcrafted and milled log homes. Now, as you know, my dream is finally becoming a reality because of Summit Log and Timber Homes.
Working with your design people set this entire project into motion, with professionalism and prompt service. Once the design phase was completed, your staff gave me log shell cost estimates and approximate shell completion dates. I was amazed how your log shell construction crew kept me appraised of the construction progress with periodic email photos. Nothing creates more enthusiasm than those photos!
When my log shell was delivered on those flatbed trucks, I could not believe the craftsmanship that was displayed by each log coming off the trucks. Your re-assembly foreman, Brett, was a very energetic, polite, and professional man who obviously knew the handcrafted log home industry very well. The log shell re-assembly was completed in a mere three days, greatly reducing the time I had seen spent on assembly of milled log shells in our area. That time savings resulted in tremendous savings in labor costs, and allowed my local contractor to "dry in" the home rapidly.
As I stand admiring the detailed craftsmanship and planning that went into my log home, I'm delighted that I used Summit Log and Timber Homes. There is a lot of local excitement by surrounding land owners who want to find out more about you and your outstanding product.
Gratefully,
Jim Koschmann, DVM,
Cloudcroft, N.M.
Tim Miller
Summit Log and Timber Homes
Out of over 30+ log home builders we worked with, your company stood out as not only the best log home company product, but genuinely great people to work with. You and Robert are a great team and there is no doubt your company will do very well. Anyone I come into contact with who is interested in building a log home, I will send your way.
Kirk & Stephanie Menard,
Phoenix, Arizona
We would like to thank Robert Lockerby for helping us create such a beautiful handcrafted Western Red Cedar cabin. The logs are absolutely stunning and the craftsmanship is impeccable—along with the amazing flared ends.
Thank you to the individuals in the log yard who made this a reality. When we saw the pictures of the logs being assembled in your log yard we were amazed; when we saw them in person on our property we were blown away by their size and beauty. The character in the logs is incredible, especially with the latewood finish.
From the first phone call to summit, to design and reality, it was an exciting process and Robert was there to answer any and all questions at a moment's notice.
Keith Austin, also from Summit Log and Timber Homes, was our onsite supervisor from start to finish and did an awesome job completing the project and giving us some great ideas along the way.
We are very fortunate to have chosen Summit Log and Timber Homes for our dream cabin and appreciate all the employees who helped create such a beautiful home.
Keep up the great craftsmanship... We look forward to building the main home soon down the road.
Paul & Caryn,
Jackson, Wyoming
In November of 2016, my husband and I found a piece of property deserving of our dream mountain home.
We did our homework and searched out the perfect partners to make our dreams come true. We found that partner in Robert Lockerby and Summit Log and Timber Homes. They patiently listened to all of our ideas and somehow tweaked those into something really beautiful.
Our dream will become a reality before the end of this year and we would wholeheartedly recommend the Summit team to anyone looking to bring their dream of building a handcrafted home into reality. Robert and his team have gone above and beyond, in every twist and turn, and made this experience one that will live on throughout our lives and the lives of those left to treasure this beautiful home.
Sincerely,
Kane and Rena Whitaker